When Do You Need an Oral Surgeon?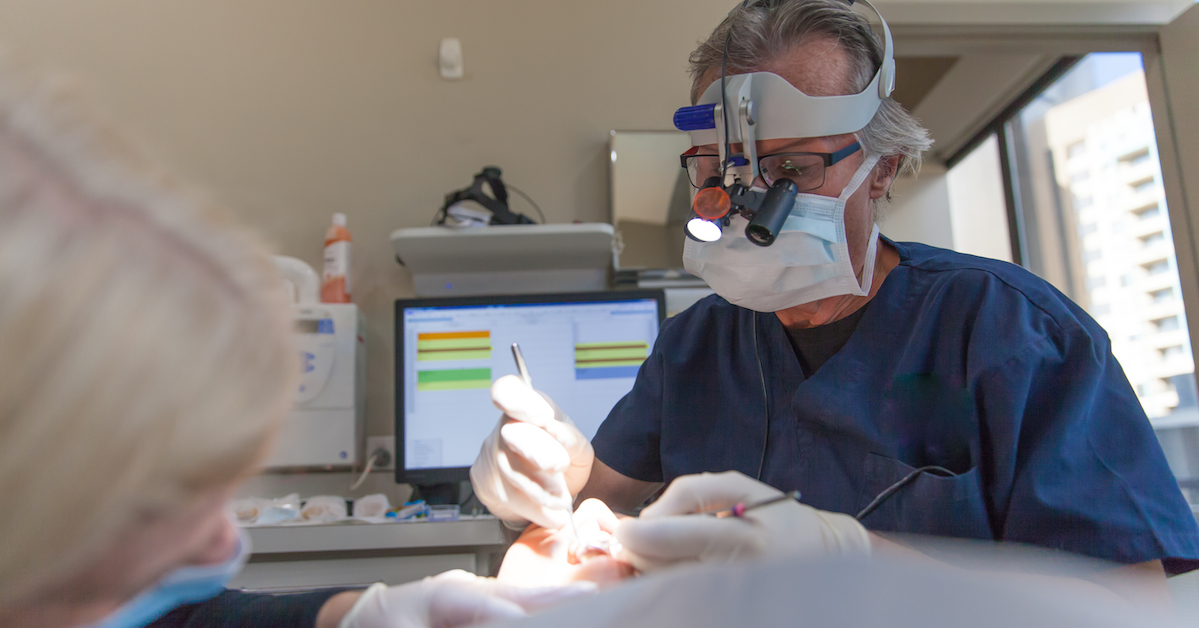 An oral surgeon is a type of dentist who completed four years of surgical residency at a hospital in addition to four years at dental school. This training gives oral surgeons skills in performing advanced procedures such as impacted wisdom tooth extraction and the placement of dental implants. Oral surgeons are also skilled in treating facial injuries, knocked-out teeth, broken jaws, and temporomandibular joint (TMJ) problems. They are also able to perform cosmetic and restorative surgeries. Most people are referred to an oral surgeon by their family dentist in Wayzata.
Oral surgeons also receive training in using all types of anesthesia. This enables you to undergo any procedure that you need comfortably. General anesthesia is utilized in complicated dental procedures and oral surgeries where incisions are made into soft tissues. Local anesthetic is used in less complex cases. It's important to know that you won't be able to drive yourself home if your surgery requires general anesthesia, so you will need to have a friend or family member on hand to take you home after your appointment.
When is Oral Surgery Necessary?
There are many different types of conditions that can be corrected via oral surgery. If you're experiencing pain from a dental issue, talk to your dentist to find out if oral surgery is the right treatment option for you.
Impacted wisdom teeth can cause issues such as swelling, pain, infection, and permanent damage to the area surrounding the teeth. Oral surgeons have the skills necessary to remove impacted wisdom teeth so that you don't have to live in pain.
Oral surgeons are also able to place dental implants for patients who have lost one or more teeth over the years via an accident or infection. Implants are placed securely within the jawbone by an oral surgeon. To be considered a good candidate for dental implants, you need to have sufficient bone in the jaw.
Issues involving your jaw can also be treated via oral surgery. Some of the types of issues treated by surgery include:
Poor denture fit: when dentures can't fit properly due to jaw irregularities.
Temporomandibular joint (TMJ) disorders: when therapy and medication can't treat TMJ disjunction.
Unequal jaw growth: when the jaw doesn't grow properly and causes difficulties with eating, speaking, and breathing.
Facial problems can also be treated by an oral surgeon. The most common instances it is used are:
Facial injury: for correcting fractured jaws and broken bones in the face.
Facial infections: for treating infections causing swelling and facial pain.
Cleft palate or lip: for fixing the developmental disorder that causes a gap in the lip or split within the roof of the mouth.
In addition to the above, oral surgeons can also perform procedures that can assist patients with sleep issues. If you've been experiencing problems with your sleep and other treatment methods have failed to work, oral surgery could help in the treatment of your problem.
Before and After Surgery: Tips from Your Oral Surgeon
You should consult with your oral surgeon about any prescription medications that you will be given after the surgery. If your surgeon will be prescribing you something, you should arrange for the prescription to be picked up by a friend or family member immediately following the procedure. You can discuss any questions or concerns that you have about the procedure with your surgeon. Your oral surgeon will also be able to talk to you about sedation methods, as well as what can be done to help you relax during surgery.
Planning for Transportation
Depending on the type of anesthesia used for your procedure, you may not be capable of driving yourself home after your procedure. If this is the case, ask a friend or family member to drive you to the clinic and take you home. You may also need some assistance with childcare if you have small children at home.
What to Do Before Your Surgery
Your surgeon will provide you with a set of instructions to follow to prepare yourself for your surgery. If your surgeon is using general anesthesia, you will need to refrain from eating or drinking for a period of eight hours before your procedure. If you will be given a local anesthetic, you can consume a light meal a couple of hours beforehand. You won't be allowed to smoke for 12 hours before the procedure and for 24 hours after the procedure has been completed. You should wear comfortable, loose-fitting clothes. It's also advised that you not wear jewelry or contact lenses.
What to Do After Your Surgery
You will be advised to take it easy for a period of a few hours or days as you recover from your procedure. Your oral surgeon will most likely recommend that you eat only soft foods until you heal. If you are finding it difficult to get the nutrition you need, you can consume meal replacement products like Ensure, SlimFast or Boost. If you have any issues such as severe pain, swelling or bleeding after your procedure, you should get in touch with your oral surgeon as soon as possible.
It's typically not too difficult to find an oral surgeon. In the majority of cases, your family dentist will recommend who to go to locally. Before you book an appointment, you should make sure that you feel comfortable with the oral surgeon and his or her experience and credentials. You should also talk to your dental insurance provider to determine what kind of coverage you have for the type of procedure you need. If you don't currently have a family dentist, you can check your local listings to find a suitable dentist. If you find yourself in an emergency situation, you should go to your local hospital to seek out emergency treatment.