Uncover The Truth About Root Canal Treatment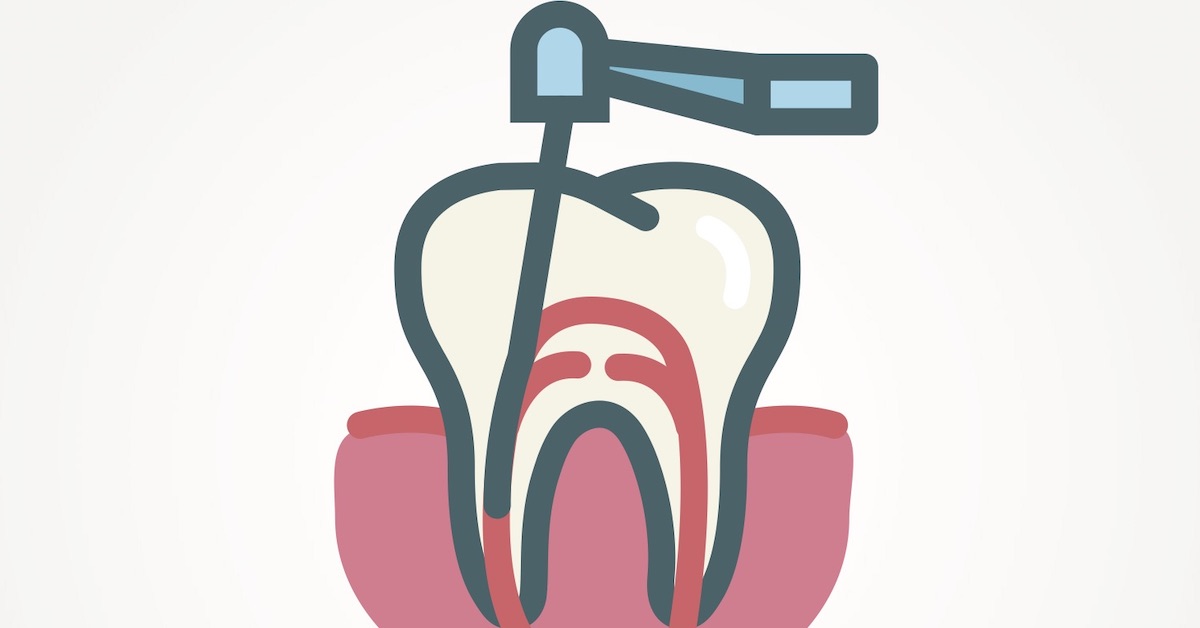 Have you ever received a root canal before? If you haven't, you might be feeling worried about the procedure. By learning the facts about the root canal procedure and the benefits it offers, you can relieve any apprehension you have about the procedure. Dentists have many options available that can make receiving a root canal virtually painless. Your tooth will not hurt during treatment; it will actually end any pain you're feeling. Keep reading to learn more about the root canal treatment process.
When Is a Root Canal Needed?
Inside of your tooth is a tissue called the pulp, which contains nerves, blood vessels, and supplies the tooth with important nutrients. If your tooth has a deep cavity from untreated tooth decay or is cracked or chipped, it's possible for the bacteria naturally found in your body to enter the pulp. This causes an infection. To relieve severe tooth pain and stop the infection from spreading, your dentist will recommend removing the damaged pulp with root canal therapy.
Receiving a root canal can also help you keep your natural teeth, eliminating the need for a tooth extraction. It's always better to preserve natural teeth whenever possible. Missing a tooth can cause issues with speaking and eating, and it requires costly procedures to replace the tooth.
How to Tell If You Need a Root Canal
Although it's possible to not have any symptoms, this is a rare occurrence. Most people experience severe tooth pain, which prompts them to make an appointment with their dentist. These are some of the symptoms you might experience if you need a root canal:
Swollen gums that appear bright red
Persistent, usually severe pain that affects your sleep
Tooth discoloration
A small bump on the gum above the tooth
Prolonged tooth sensitivity to hot and cold food and drinks
A swollen cheek
Swollen lymph nodes
A fever
Call your dentist immediately if you develop any of these symptoms. Some of these symptoms are serious and will only worsen if you don't receive dental treatment. Receiving a root canal can prevent serious dental problems that often require expensive, more invasive procedures.
Are There Questions I Should Ask My Dentist Before Having a Root Canal?
It's natural to feel nervous after you hear your dentist say that you need a root canal. To alleviate your concerns, we encourage you to ask your dentist these questions:
Is root canal treatment right for me?
Is there any other procedure that could give me the same results?
How do root canals work?
How long will a root canal take from start to finish?
Is receiving a local anesthetic enough to ensure painless treatment?
How much pain can I expect during the healing process?
Are there any risks associated with root canal treatment?
Will my treated tooth be as strong as it was before?
How much do root canals cost?
What do crowns cost?
Will my insurance cover some of the total cost?
What Is the Process for Getting a Root Canal?
Before receiving root canal therapy, your dentist will first examine your mouth and the affected tooth. You'll also receive an x-ray. If you have an active infection, your dentist will prescribe antibiotics, and you'll return in several days for your root canal procedure. For most patients, the root canal procedure is completed in two appointments. Here's what you can expect during your treatment:
Step 1: Preparation
To ensure your treatment is as pain-free as possible, your dentist will numb the affected tooth and gum tissue. Once the treatment area is numb, your dentist will place a dental dam in your mouth. This creates a sterile environment by keeping saliva away from the affected tooth.
Step 2: Pulp Extraction
To reach the pulp, an opening is made near the chewing surface of the tooth. Your dentist uses small files to extract the damaged pulp. After the pulp is extracted, the canals are flushed with an antibacterial rinse. Then, the canals are shaped to prepare them for the filling material.
Step 3: Filling the Canals
After drying the canals, your dentist fills them with gutta-percha, biocompatible material similar to rubber. After heating the gutta-percha, it's pressed against the walls of the canals. This creates a seal that prevents bacteria from infecting the tooth. Then, the dentist seals the access hole at the top of the tooth with a temporary filling.
Step 4: Dental Crown
You'll return to your dentist's office to receive a permanent dental crown. The crown is custom-made and is placed over the treated tooth. Once placed, the crown restores the full function of the tooth. Once your tooth is protected by a permanent crown, the treated tooth can last a lifetime. Your dentist will help you decide which crown material works best for you.
Is There Any Pain After Root Canal Treatment?
You can expect your treated tooth to feel sensitive or slightly painful after root canal therapy. Taking an over-the-counter pain reliever recommended by your dentist can help you manage the discomfort. Complications after root canal therapy are rare, and the procedure has a very high success rate. If your pain gets worse or if your discomfort lasts longer than a few days, contact your dentist right away.
What Should I Do After a Root Canal?
Since the treated tooth can fracture easily before it's protected by a permanent crown, it's important to avoid chewing on the affected side until your crown is placed. To avoid biting your tongue or cheek, try to avoid eating anything until the mouth numbness wears off. Following a diet of mostly soft foods can be helpful if you're experiencing tooth discomfort or sensitivity. Smoking can slow the healing process, so it's important to stop smoking before and after your root canal. While brushing and flossing, try to be gentle around the treated tooth.
Now that you know everything you need to know about root canal therapy, contact your dentist to see if the procedure is right for you.