Typical Dental Problems Emergency Dentists in Wayzata Can Treat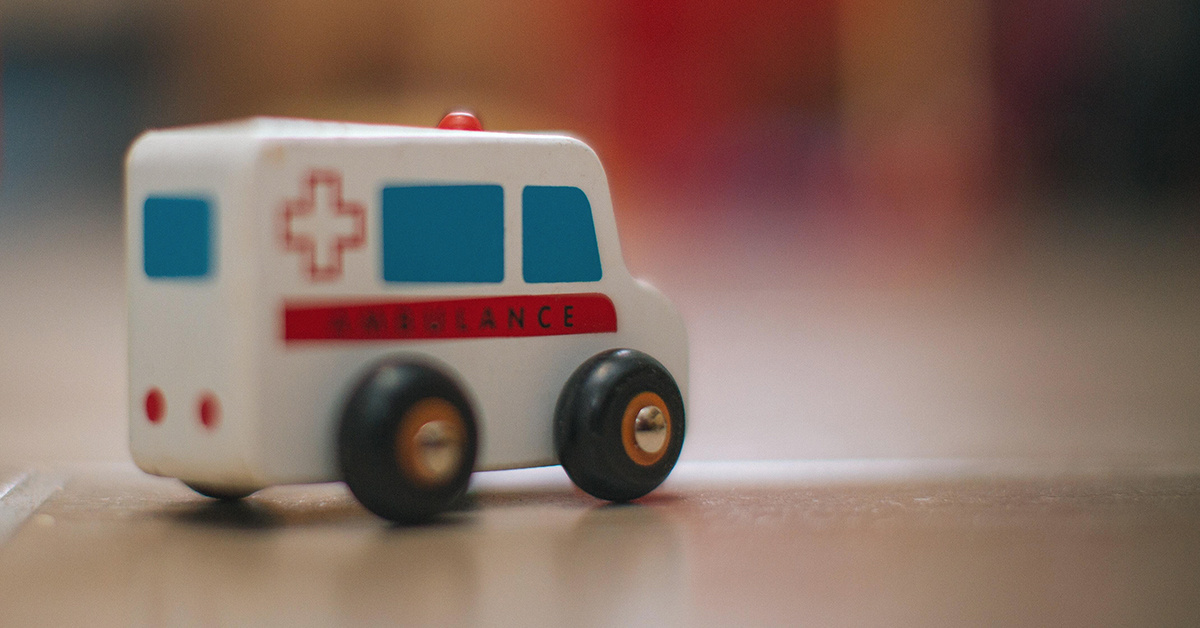 Emergency dentists treat many conditions that could lead to serious, even permanent, damage to the mouth and body in general. Review these dental problems emergency dentists commonly treat so you know when you may need to contact an emergency dentist in Wayzata yourself.
Abscessed Tooth
When the pulp of a tooth becomes infected, it's called an abscessed tooth. Getting treatment for an abscess fast is the key to relieving it and reversing its symptoms before it causes lasting damage or spreads to other areas of the mouth, ultimately affecting the tissue and bone supporting the teeth and gums.
An abscessed tooth is commonly caused by failing to address a cavity. This leads the bacteria that's causing and contained within the cavity to spread to the infected tooth's pulp. This, in turn, leads to potentially painful inflammation within the tooth and possible sensitivity to extremely hot or cold temperatures.
Dry Socket
A dry socket results from the blood clot that generally forms over a tooth extraction site to protect the exposed part of the tooth not forming or getting dislodged. Without this blood clot in place, a dry socket forms. This is a dried-out area inside the tooth that exposes the gums. It can then attract bacteria that cause the bone and nerve endings exposed by the extraction to become irritated, inflamed, or infected, preventing the site from healing and potentially leading to other mouth and general health concerns.
Dry sockets typically heal by themselves after a couple of weeks or so, but, in the meantime, the pain they cause can be so intense as to become debilitating and interfere with daily living. When this occurs, emergency dentistry can be the only way to find relief.
Unstoppable Bleeding Gums
Persistent bleeding of the gums – sometimes occurring when brushing or flossing the teeth, though not always – could indicate possible gum disease. By calling your dentist in Wayzata about the problem immediately, you could get it treated while it's still in its early stages and completely reversible and before it progresses into later stages when all the consequences may not be entirely reversible.
Bleeding in the mouth may also occur from an impact injury to the mouth or from biting your tongue, cheek, or lip. It can also occur from the site a recently extracted tooth has exposed. If you can staunch this bleeding in 15 minutes or less, there's no dental emergency to concern yourself with. If, however, the bleeding persists after that time, you should seek emergency dental care right away to get help stop the bleeding and address the problem causing it.
Filling or Crown Breaking, Coming Loose, or Getting Lost
A dental restoration becoming broken, loose, or lost makes you more vulnerable to tooth decay and damage. Losing or damaging a dental filling or crown is not a dental problem you can resolve yourself and, if ignored, can cause other dental problems. For these problems, an emergency dentist in Wayzata is essential.
Cracked, Broken, Chipped, or Knocked-out Tooth
Sudden injury to the mouth can damage one or more of your teeth. This can happen from grinding your teeth, experiencing a sports injury, fall or auto collision, or eating hard foods.
If you have a tooth knocked out, broken, cracked, or chipped, seeking emergency dental care is critical for avoiding infection or further injury to the tooth. If the damage leaves a sharp area behind, it can cut into the gums, lips, tongue, or cheek, causing bleeding and additional pain. By seeking emergency dental care in Wayzata the moment a tooth gets cracked, broken, chipped, or knocked out, you minimize recovery time and the danger of infection; you also maximize the potential success and speed of the restoration to correct the problem.
If, on the other hand, you put off seeing your dentist for the problem, your dentist's chances of fully and successfully restoring or replacing the damaged part of the tooth drop significantly and progressively. By calling your dentist for an appointment to remedy the problem, your dentist can give you advice on how to relieve your pain in the meantime and protect the exposed site while you await your dental appointment.
Cavity
While a cavity may not constitute the most serious dental emergency, if you leave it untreated, it could develop into one, such as a tooth fracture, abscess, or loss. You could also promote gum disease, which requires its own treatment.
A helpful sign of a cavity that has risen to the level of a dental emergency is if it causes tooth sensitivity or pain. In such cases, emergency dental care is vital to avoid more significant damage and possible loss of the tooth.
Object Caught Between Teeth
If you get a foreign object caught between two teeth and you're unable to remove it on your own by simply brushing your teeth, flossing, or rinsing with mouthwash, avoid trying other methods of removing the object and seek emergency dental care right away instead. Otherwise, you could only make the damage worse. Ignoring the object and simply hoping it will fall out eventually on its own can result in an infection, which would require its own emergency dental care.
Severe Pressure, Swelling, and Pain in the Mouth
Many of the dental emergencies described below come with pressure, swelling or pain in the mouth. Not only is this a sign or symptom of such dental problems or another, related problem like a sinus infection; it also constitutes a dental problem all its own. Failing to treat this problem can have debilitating and potentially lasting consequences. By seeking emergency dental treatment right away, however, you can often prevent many other dental emergencies from even developing.
In the case of these and all other dental emergencies listed above, early intervention gives you the greatest chances of an easy and total recovery. That's why you should give us a call at Lake Minnetonka Dental the moment you notice any pressure, swelling or pain in the mouth.