The History of Braces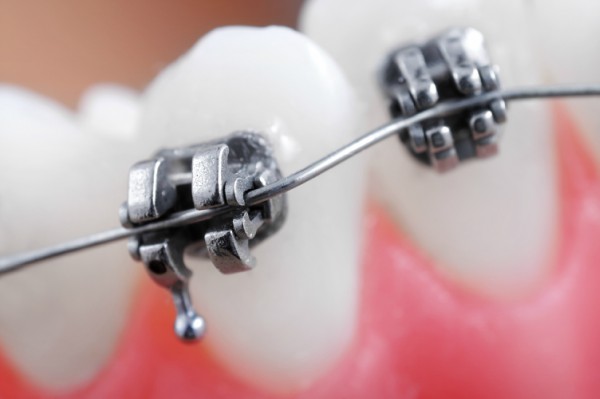 Straightening Teeth Throughout the Centuries!
Modern orthodontics is relatively new, but the practice of straightening teeth is not. In fact, early predecessors to modern braces have been around for centuries, and it's only recently that modern techniques like metal braces were developed.
We're dedicated to perfecting your smile here at Lake Minnetonka Dental and, today, we'll take a look at the history of braces, and how they've developed over the years into the modern orthodontic technology we know today.
The 18th Century: Modern Orthodontia Begins With the "Bandeau"
The first well-known piece of orthodontic technology was invented by a man known as Pierre Fauchard. The author of The Surgeon Dentist, he pioneered a device called the "Bandeau." This retainer-like piece of metal was shaped like a horseshoe, and used to straighten the teeth, expanding the dental arch.
However, this device was very uncomfortable, and did not catch on with early dental patients due to its high cost.
The 19th Century: Metal Braces Hit the Scene
The 19th Century was a time of rapid innovation in the dental world. Famous dentists like Christophe-Francois Delabarre and E.J. Tucker began introducing wire-metal "cribs" that could be attached to the teeth, helping to correct jaw alignment and straighten teeth.
And, in 1893, modern braces as we now know them began. Henry A. Baker, an inventor who used the work of dentists who came before him, created the "Baker Anchorage," a system of straightening teeth using a combination of metal wires and elastics. Sounds familiar, right?
The 20th Century: Innovation and Perfection of Metal Braces
Throughout the early 20th Century, braces were still fairly uncommon. They were expensive, as gold was the best metal to use for braces. Even though gold braces required frequent adjustments, the metal was extremely malleable and did not tarnish.
However, by the 1970s, multiple orthodontic breakthroughs had been made that reduced the cost of braces. This included the discovery of powerful, near-permanent dental adhesives, and modern, stainless steel brace materials that were much less expensive than gold.
Since then, more innovations have been made. By using clear plastic brackets instead of metal, it's possible to create nearly-invisible clear braces. And modern retainer systems, like Invisalign, offer orthodontic corrections without requiring patients to have metal braces at all!
Lake Minnetonka Dental – Looking to the Future of Orthodontics
The world of orthodontics is constantly evolving, and you need a dentist who is familiar with modern, minimally-invasive dental correction techniques.
Dr. Bryan Laskin, your Wayzata dentist at Lake Minnetonka Dental, is an expert at orthodontic correction, and has been named as a "Top Dentist" in the region, in both the Minneapolis/St. Paul and Minnesota Monthly magazines. With the addition of Dr. Vladimir Leon, a board-certified orthodontic specialist, Lake Minnetonka Dental is the place for all your orthodontic and oral health needs.
Our entire team of doctors is familiar with modern techniques like Invisalign as well as traditional metal braces and orthodontic correction. After a comprehensive oral exam, we can recommend the proper orthodontic solution, and walk you through the process of correcting your teeth.
At our family dentistry practice, we accept patients of all ages. Whether you're interested in correcting your own smile, or need a dental consultation for your child, come to Lake Minnetonka Dental in Wayzata now! contact us online, give us a call at (952) 388-0287, or come to our office at 109 Bushaway Rd, #300, Wayzata, MN 55391. We look forward to working on your smile!