Root Canals – Not So Bad, After All!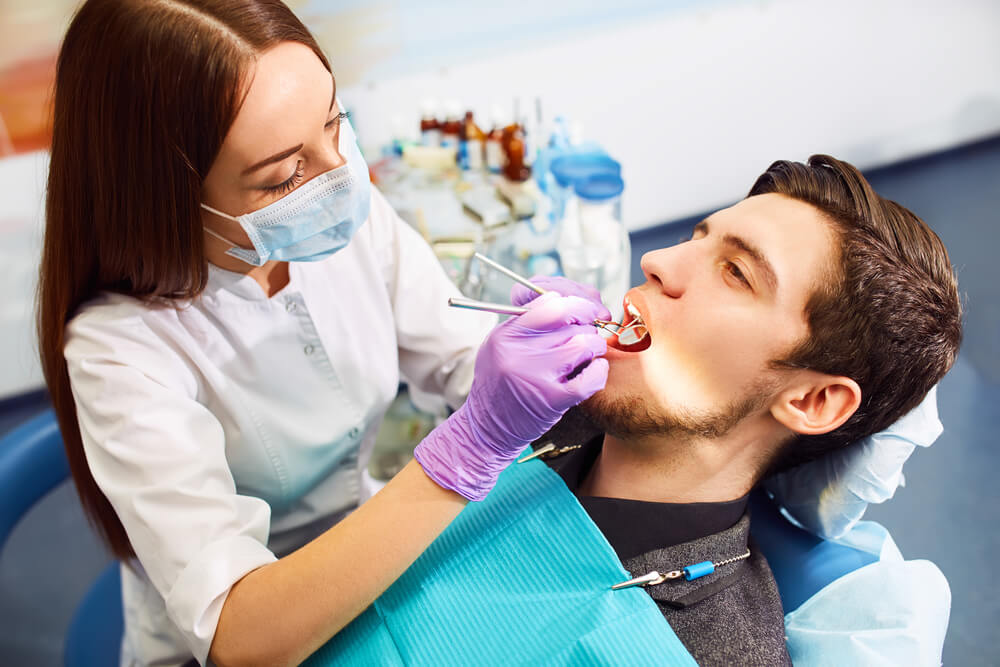 Root canals have received a bit of a bad reputation over the last decade, and we think that's a mistake. In the past, root canals were a bit invasive and uncomfortable, but today's modern techniques have made root canals nothing to worry about!
At Lake Minnetonka Dental, our root canal procedure is barely more invasive than a standard filling. Most of our Wayzata patients experience no discomfort at all, and can get relief from the pain of an infected tooth within just one appointment! If you're still unsure about the nature of root canals, we'll clear it up, once and for all!
Understanding The Process Of Root Canal Therapy
Root canal therapy is required when a tooth is severely infected, and the infection spreads to the "pulp" which supports the enamel and dentine of a tooth. If left untreated, infected teeth will almost always be lost, and the infection could spread to surrounding tissue.
The process of a root canal is quite similar to a filling. First, our Minnetonka dentist Dr. Bryan Laskin will clean your teeth and treat the site with a local anesthetic. Then, he will put a rubber dam around the tooth that will be treated, to minimize the spread of bacteria.
To access the infected pulp, Dr. Bryan will open a small hole in the enamel with a dental drill. Using a variety of specialized instruments, he will carefully remove all of the infected tissue without damaging what remaining portion of the tooth is still healthy. After this is done, he will clean the interior of the tooth thoroughly, and use a rubber material called "gutta percha" to fill in the tooth and replace the pulp.
That's it! A filling or a crown will then be placed on your tooth, and you're all done. And because our dentist in Minnetonka uses CEREC technology, Dr. Laskin can manufacture and place a ceramic crown in a single appointment!
The Benefits Of Root Canals
Now that we've explored the process of getting root canal therapy, let's talk about the benefits of getting a root canal in Wayzata from Lake Minnetonka Dental.
Saves your original tooth – It's always a good idea to preserve your original tooth structure, whenever possible. A root canal lets you save your tooth, instead of requiring it to be pulled and replaced with a denture, dental implant, or bridge.
Cheaper than replacing a tooth – Root canals are usually very affordable, and covered by dental insurance plans. Tooth replacements like dental bridges and implants, however, are very expensive and are not always covered by insurance
Provides fast pain relief – The pain of an infected tooth can be absolutely unbearable. A root canal can be done in just under an hour, allowing for relief from the pain of infection.
Can be performed in just a single appointment – Because we use CEREC in Wayzata for our root canals, Dr. Laskin can treat you with a root canal and apply a ceramic crown in just a single appointment.
Come To Lake Minnetonka Dental For Root Canal Therapy!
If you have an achy or inflamed tooth, don't let the pain get any worse. Modern root canals are fast, minimally-invasive, and almost entirely painless. Dr. Bryan Laskin can use CEREC technology and modern techniques to treat an infected tooth in just a single appointment.
So don't risk losing your tooth, and don't live in pain. Contact Lake Minnetonka Dental now for an appointment at (952) 388-0287, or visit our office at 109 Bushaway Rd, #300, Wayzata, MN 55391.