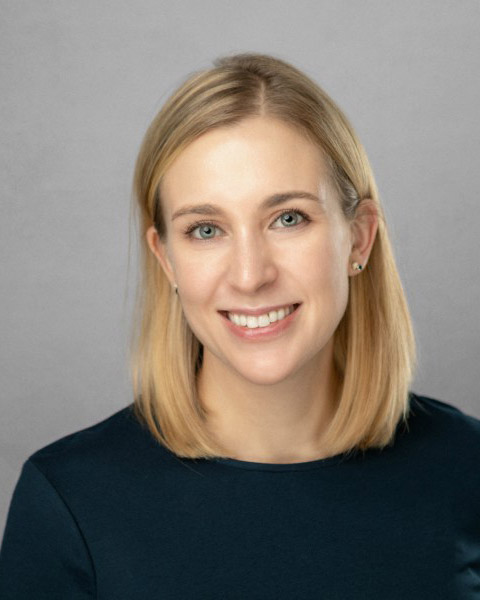 Dr. Herman is an active member of the American Academy of Cosmetic Dentistry and a fellow in the Academy of General Dentistry. She strives to deliver the best care possible in a professional and gentle manner using modern technology. Passionate about learning the latest research, techniques, and materials, Dr. Herman is dedicated to lifelong continuing education.
She believes in empowering patients to make well-informed decisions about their care to achieve healthy and beautiful smiles.
Request Online Now
Complete the form below to request your appointment today.
Office Hours
Monday

7:00 AM – 6:00 PM

Tuesday

7:00 AM – 6:00 PM

Wednesday

7:00 AM – 4:00 PM

Thursday

7:00 AM – 6:00 PM

Friday

7:00 AM – 4:00 PM
* Open until 6PM on the third Wednesday of each month
CareCredit
CareCredit is a healthcare credit card designed for your health and wellness needs. Pay for the costs of many treatments and procedures through convenient monthly payments.
Our patients leave smiling


Great experience overall but my favorite part is the amount of technology they have to serve their clients. Give their VR headset a try!

Woodbury0074



We've been clients for years; great dental care!

JL C.



Good service as always

Mark S.



Very clean, professional and high tech. No one likes going to the dentist but Lake Minnetonka Dental makes it a pleasant experience.

Lord J.



Awesome, Ashley did a great job & I love her sweet personality! Your all great at Lake Minnetonka Dental in my book?????

Lorraine B.



Excellent dental clinic! Very friendly, empathetic, great at explaining things and highly efficient. Thanks!

Lisa N.



Excellent care-efficient- pleasant- the best ! Appreciate Dr.Pint and Katie.

Mary J.



Dr. Pint is a perfectionist! She fixed 4 scraggly front teeth that were chipped and made them beautiful again! It didn't hurt a bit and no novocaine…she's great, so talented and careful!

Susie H.



Great experience for our whole family! Love the free whitening!

Allison W.



10 STARS I spent two and a half hours n the chair for a triple crown experience. Milling the crowns on-site saved hours of fitting temporary devices and a week or more of waiting! Dr. Herman and Mariah are an amazingly intuitive team! They operate seamlesly and one dentist with 4 hands and 2 brains!

Timothy H.



Thank you for making time to look at and fix my "flip-p-er"

William F.



As someone searching for a new dental practice, I couldn't be more pleased to have found Lake Minnetonka Dental. From start to finish my experience today was exceptional…from hygienist, Ashley to my consult with Dr. Pint, everything was managed smoothly and expertly. A bonus is that the technology they employ far surpasses anything I have experienced and provided a comprehensive "…

K G.



I love doctor pint. With the combo of oral sedation and Gas I felt at ease. I will never go anywhere else. (Which is good for their business but bad for my pocket) I 1,000% recommend if you have a fear of the "dentist" they are all very caring and gentle.

Bailey B.



Great, modern dental experience. I was blown away by the 3D imaging, ease of getting an appointment, and expertise of Dr. Pint. Try the OperaVR sedation option! Great if you have dental anxiety like I do.

Nate J.



I just switched to Lake Minnetonka Dental and loved it their everyone was friendly and kind. The person who cleaned my teeth, and took my ex Ray's was very gentle and throughout. I would definitely recomend them…..They have all the latest and updated equipment, and the environment itself is amazing.

Kaycee W.



I couldn't believe that I was able to schedule an appointment at 7:00 am. Very convenient for my schedule. I am very happy with Lake Minnetonka Dental and Dr. Pint.

John K.



Very friendly and caring staff. I highly recommend Lake Minnetonka Dental.

Alison B.



By far the best dental experience I've had! This practice has all of the latest and greatest technology, and a very friendly and knowledgeable staff! I had an old filling fall out from a previous dentist. Lake Minnetonka Dental was able to get me in right away, and get me a permanent crown put on same day as they mill them in house. It fit perfect and was painless! I highly recommend Lake Minnet…

Ryan B.



I am very happy with Lake Minnetonka Dental Dr. Pint is simply one of the nicest, most professional dentists I have visited. I have had a lot of issues with my teeth and the care and concern the staff give to me with each visit is wonderful. I'm finally a lot happier with my teeth dental visits after choosing Lake Minnetonka Dental. The front office staff are always friendly and helpful and…

Darlene Y.



Great experience. Very nice people, updated technology, thorough yet comfortable teeth cleaning, and TVs in each patient room to make the time pass more easily. Highly recommend.

Andrew W.