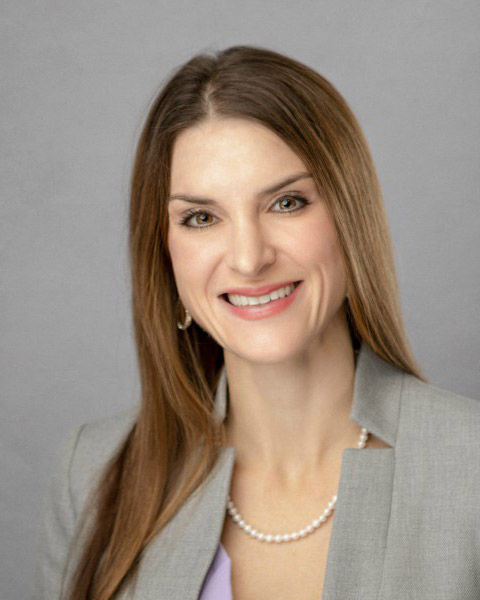 Dr. Cynthia Blendermann Perone DDS received her Bachelor of Science in Nursing from the College of Saint Benedict, her dental degree from the University of Minnesota and is a graduate of the Advanced Education in General Dentistry from the United States Air Force's prestigious program at Eglin Air Force Base. Dr. Perone is passionate about the entire patient experience. From the moment you are her patient, you will receive compassionate care. She is an expert in same day treatment and has extensive clinical and educational experience with crowns, implant restorations, and Cosmetic Dentistry. Dr. Perone completed an advanced certification in Invisalign Orthodontics and believes that a gorgeous smile is an asset to your overall confidence. She takes pride in completing numerous hours of continuing education each year to stay at the forefront of the latest technologies.
Dr. Cynthia Perone practiced as a registered nurse for over 8 years prior to becoming a dentist. Much of her nursing career was at the #1 hospital in the US, the Mayo Clinic, in Neurosurgery Intensive Care. She understands that being a dental patient is part of a holistic health experience and wants only the best for her patients.
Dr. Perone practiced dentistry in the United States Air Force for several years and enjoyed her time serving our country. She prides herself in efficient dental treatment and understands the unique requirements for military and their families. She is an expert at navigating the military and VA paperwork processes and will work with her patients to get the treatment her patients need and deserve.
Dr. Perone is proud to make the patient come first- and attributes her outstanding compassionate skills to her initial healthcare training at the Mayo Clinic. She has won several awards while practicing dentistry including the "Top Dentist in Colorado Springs" award two consecutive years in a row while she practiced in Colorado.
Dr. Perone is passionate about full mouth cosmetic rehabilitation, implant retained dentures and single tooth restorative procedures. Her commitment to you is that she will always give you a treatment plan tailored to your specific needs and desires. Dr. Perone also offers a variety of sedation and relaxation techniques to make your appointment as comfortable as possible.
She is a subject matter expert in oral pathology and treating medically compromised patients. She has presented at continuing education conferences on Oral Pathology, Oral Cancer and Management of Medical Emergencies and has been featured in many publications including: Prevention Magazine and Inside Dentistry and was asked to present at the Woman's Health Conference by Prevention Magazine as a subject matter expert on Oral Systemic Health.
During her free time, Dr. Perone loves spending time with her family including her husband and sweet daughter. She enjoys exercising, skiing, coffee and the outdoors.