When Your Healthy Drinks Aren't So Healthy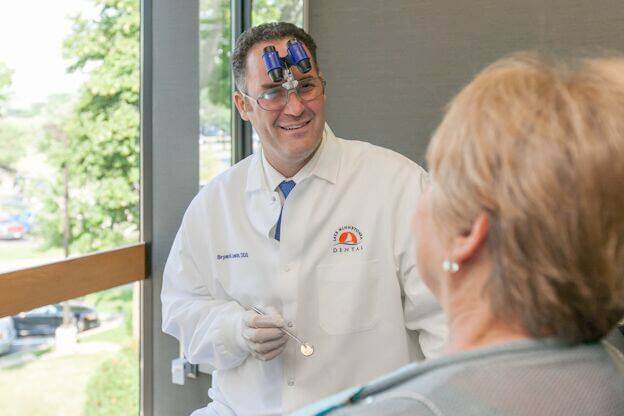 Staying hydrated is so essential to good health. Without water, even the least athletic adult or child can reap the consequences of dehydration at work–feeling thirst, fatigue, muscle weakness and cramps…the list goes on! Are you keeping yourself and your family safely hydrated?
Reality Check!
There are good drinks and bad drinks for your teeth, and both are often labeled as 'healthy'.
Are Sports Drinks Bad for Your Teeth?
Did you know that Gatorade commands almost an entire half of the worldwide sports drink market? Apparently, water is taking a backseat!
If you exercise regularly and drink sports drinks to stay hydrated and healthy, one thing you might have overlooked, is your teeth. Sports drinks are often loaded with citric acid or malic acid. While sports drinks can be great at hydrating the body, this combination of acids plus sugars is brutal for maintaining healthy tooth enamel.
Sipped over a long period of time at games and venues, your refuel drink may be more draining than you think! Reduce tooth decay by reducing the risks: drink water often, even just to flush juice and sticky sports drinks from the gums and teeth.
Juice: Sip All Day, Get Decay
Despite the health benefits fruit juice may have, such as vitamins and nutrients, some parents may not be aware of the high amount of sugar found in common juice boxes and drinks. In some cases, a drink that consists solely of pure fruit juice may contain more sugar than soda!
Although any doctor will encourage drinking juice over soda, parents with children should be extra cautious not to send their little ones to bed with a bottle full of juice. After all, a few sips of juice can linger on the teeth, allowing the sugars and acids to coat the teeth all night long. Over time, the prolonged exposure can lead to signs of tooth decay, damage, or cavities.
Are Your Teeth in Trouble?
Hopefully you are already maintaining your regular six month dental checkups with your local family dentist. But if after reading this you notice that you are experiencing any of the following telltale signs of tooth decay, make an appointment to us at Lake Minnetonka Dental for a preventive exam.
Do you currently experience on of the following dental health symptoms?"
Tooth sensitivity or toothaches
Pain when drinking hot, cold, or sweet food and drinks
Stained teeth (white, brown, or black on any part of the tooth)
Tooth chipping, especially on the edges of the front teeth
Dental pain when biting down
Water: a Natural Rinse for Healthy Teeth
You hear about it everywhere: drink more water, every day. Your dentist may tell you that juice, sports drinks and even coffee have their place in a balanced diet, but a good sip of water will remain one of the easiest ways to rinse the mouth and encourage healthy teeth and smiles.
The next time you find yourself or your family sipping on juice or sports drinks, don't be afraid to be a water mascot, too! Drinking water immediately after consuming sports drinks or juices helps rinse a majority of the acids, sugar, and bacteria that cling your teeth, out of the mouth. A pediatric dentist may also recommend using a straw to drink flavorful drinks.
Your Family Dentistry at Lake Minnetonka Dental
Dental hygiene and your oral health is a team effort. With all the news out there about what to do (and what not to do!) to stay healthy, making the best decisions can be difficult. At Lake Minnetonka Dental, however, our team focuses on educating our patients to find safe and effective ways to stay healthy, and still have fun in the process.
Is it time to see your family dentist in Wayzata? Give us a call at (952) 388-0287 to schedule your six month checkup or visit our office at 109 Bushaway Rd, #300, Wayzata, MN 55391.