Do Your Gums Bleed When Brushing?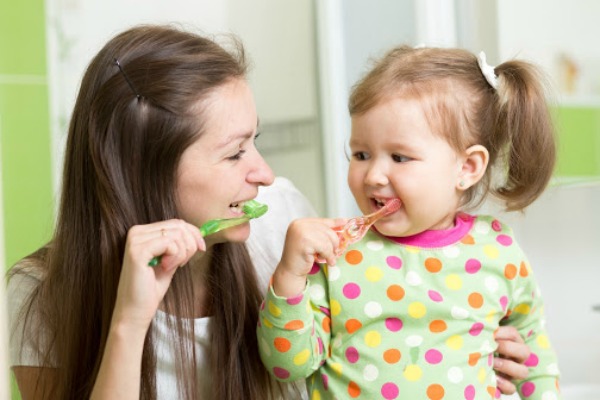 Have you noticed a pink color in the sink after you brush or floss? Gums that bleed when brushing could be a sign of poor dental hygiene or gum disease. If you've noticed red, swollen or itchy gums or that your gums bleed when brushing, call your local dentist to schedule a timely checkup. It could save your teeth!
Why Do Gums Bleed When Brushing?
As much as 90% of the population will experience gums that occasionally bleed after brushing. Your gums may be inflamed by trapped debris and bacteria, which is why brushing and flossing is so important! When the body struggles fend off irritants, infection and gum disease is a common result and can worsen quickly over time.
Signs of Gum Disease
Gum disease (also known as periodontal disease or gingivitis) affects over half of adults in America today and has a wide range of symptoms:
Red or swollen gums or gums that bleed after brushing
Gums pulling away from the teeth, where teeth appear longer
Chronic bad breath or bad taste in the mouth
Loose teeth, or teeth that are shifting in place
Change in bite affecting how teeth fit together
When Should I See My Dentist?
Because oral health conditions such as gum disease often go unnoticed, a trip to the dentist at least twice a year is an excellent way to diagnose, treat or prevent symptoms of gum disease early-on.
How Can I Treat Gum Disease?
If you think you may have gum disease, seek the help of your dentist. Even with brushing and flossing, some patients are naturally more prone to gum disease than others and will not be able to restore their dental health without professional dental care.
At your appointment, your dentist may recommend dental X-rays to examine your dental health in detail, catching signs of changes in dental health that lie even under the surface of the gums or teeth. A gentle teeth cleaning at the dentist is a great way to reduce risks of gum disease, paired with regular brushing and flossing with a fluoridated toothpaste.
Scaling and Root Planing
If gum disease has progressed into its more advanced stage of periodontitis, a treatment known as scaling and root planing (also known as deep cleaning) can make the difference between saving and losing once-healthy teeth. During treatment, your dentist will administer a general anesthetic to gently numb the affected area. For patients who are nervous or need extra help feeling relaxed at the dentist, sedation dentistry can also be used.
During the scaling process a special dental tool is used to remove tough buildup of plaque and tartar even below the surface of the gums. Root planing smooths the surface area of the teeth and helps the gums reattach to the teeth. Once the gums and teeth are properly cleaned, dental medicine can be prescribed to help fend off bacteria and encourage fast healing.
Healthy Smiles at Lake Minnetonka Dental
Have you noticed something different about your dental health lately? At Lake Minnetonka Dental we're thrilled to help our patients celebrate healthier, happier smiles in a friendly environment. Do you have a sensitive tooth or itchy gums? Make an appointment with us to find out how you can keep your smile feeling healthy and strong for years to come.