Their First Appointment: When to Take Your Baby to the Dentist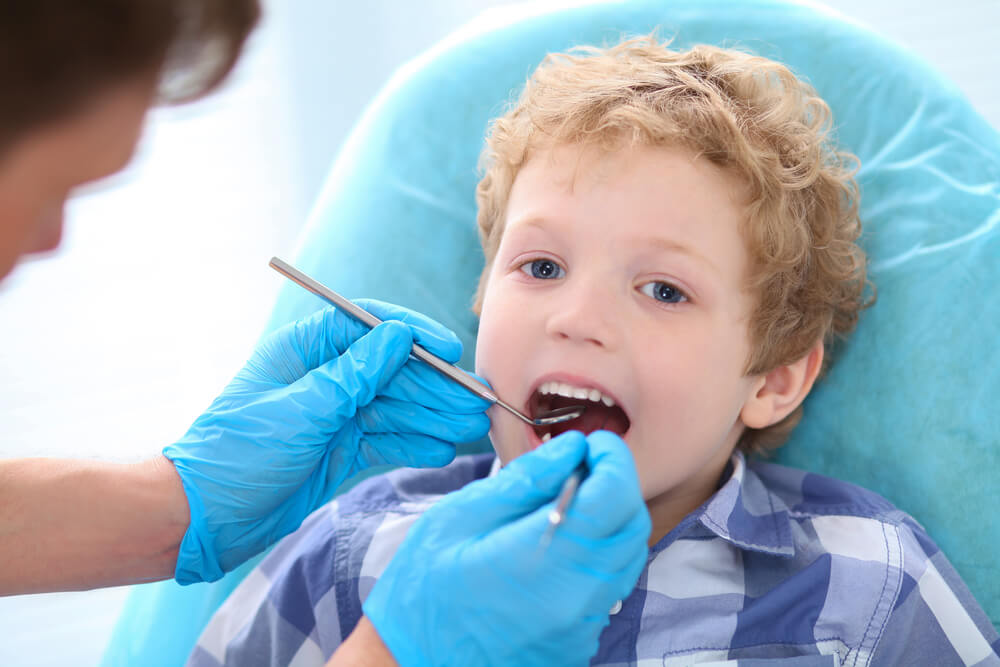 New parents have a lot on their plate. Sleepless nights, diaper changes, pediatrician visits… it's a lot to deal with! Because of this, you may not have done much thinking about when you need to begin taking your child to the dentist.
But visiting a dentist regularly is essential for the health of your child, especially after they've started teething. So come to Lake Minnetonka Dental, and make sure that your child's mouth is healthy!
When Should My Baby First See the Dentist?
The AAPD recommends that you take your baby for their first dental visit as soon as their first tooth erupts, which usually occurs before their first birthday.
During your child's first dental appointment, your dentist will examine the health of their existing teeth. Your dentist will discuss things like proper oral hygiene, proper nutrition, how to avoid damaging habits (such as thumb-sucking), and a variety of other topics that will help you care for your baby's teeth.
After your first appointment, you'll want to schedule regular 6-month checkups. This helps your pediatric dentist keep a close eye on the oral health of your child, and ensures that any potential problems are caught early.
How Should I Clean My Baby's Teeth?
This depends on the age of your child. Here's a quick overview:
6 months to 3 years – After your child's first baby tooth has erupted, you can begin brushing their teeth with a baby toothbrush. You can either use no toothpaste, or a very small amount of fluoridated toothpaste, about the size of a grain of rice. Brush at least twice a day.
3 to 6 years – At about age 3, you should be able to start using a larger amount of fluoride toothpaste because your child will be able to spit it out. Use a pea-sized amount, and make sure they're brushing at least twice a day.
6+ years – At this point, your kids should be able to brush on their own. However, you should still supervise their brushing habits to ensure that they are brushing correctly and regularly.
How Can I Keep My Baby's Mouth Healthy?
There are a few ways you can ensure that your baby has a healthy mouth, and avoids common pediatric dentistry issues like tooth decay.
Encourage and maintain good brushing habits – You should brush your child's teeth at least twice a day, and preferably after every meal.
Avoid damaging foods – Juice, some kinds of formula, and sugary foods can cause tooth decay in children. In fact, many children get cavities before the age of 2. Minimize exposure to sugary foods during infancy to prevent this.
See your dentist regularly – You should see a family dentist like Dr. Bryan Laskin every 6 months, to ensure that your child's teeth are developing correctly.
Come to Lake Minnetonka Dental for All-ages Family Dentistry!
Finding the right dentist in Wayzata can be a challenge. It's hard to know who will take the best care of your family's teeth. But Dr. Bryan Laskin and the team at Lake Minnetonka Dental are a fantastic choice for your child's oral health.
From baby's first appointment to 6-month checkups for toddlers, kids and pre-teens, we pledge to always take care of your precious little ones with quality family dentistry.
Make your appointment with Lake Minnetonka Dental today. Call us now at (952) 388-0287, or drop by our office at 109 Bushaway Rd, #300, Wayzata, MN 55391.