All About National Dental Hygiene Month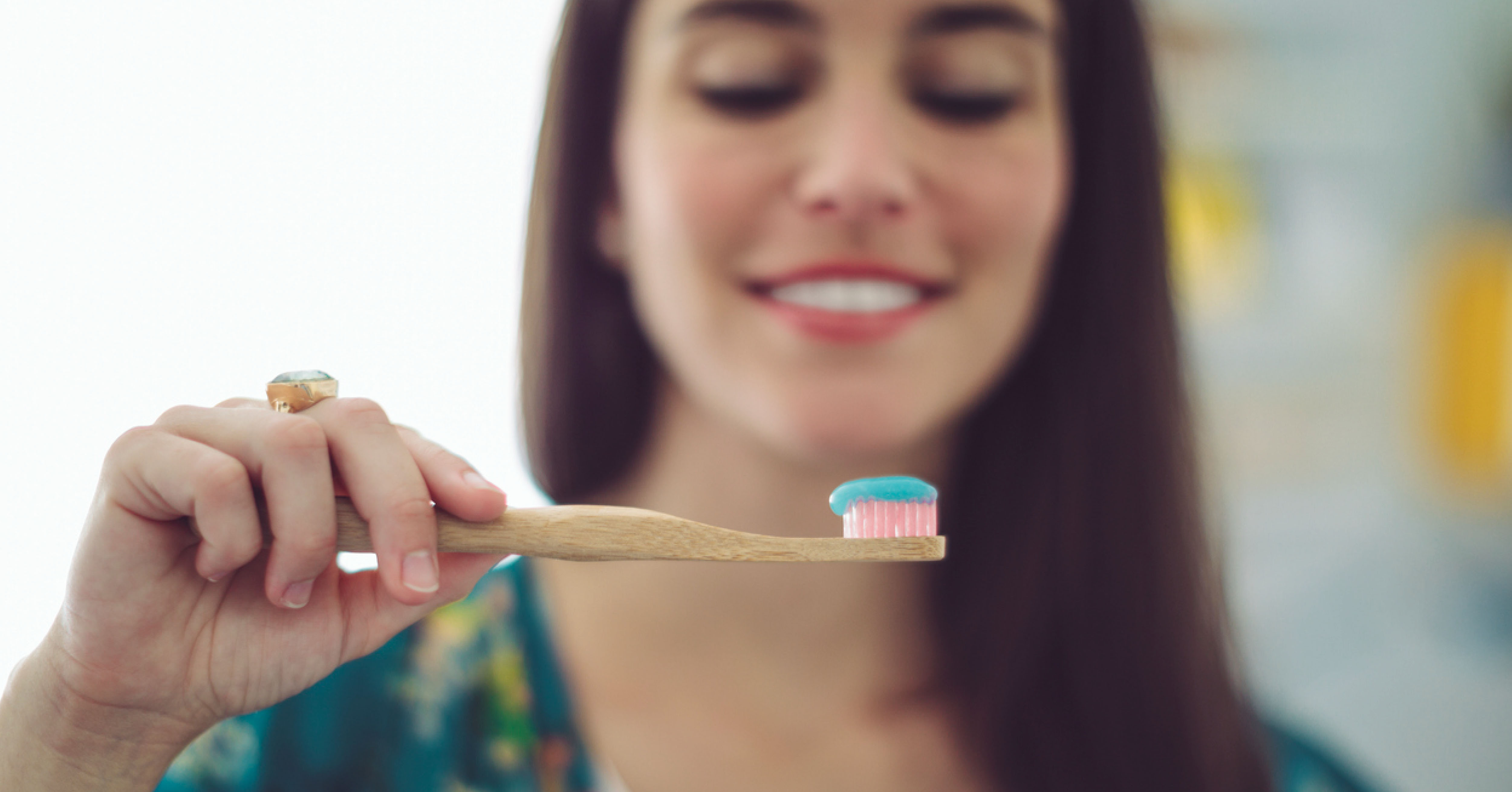 Ever since the Wm. Wrigley Jr. Company (of chewing-gum fame) first partnered with the American Dental Hygienists Association (ADHA) to create National Dental Hygiene Month, dental professionals, health care advocates, educators, and parents around the nation have helped teach and remind both children and adults about how and why to maintain and improve upon their oral health care habits. The purpose of the month-long, nationwide campaign is to raise awareness about dental hygiene and the dental hygienists who help us to practice it.
Why Good Dental Hygiene Is Important
Throughout every day, bacteria is settling on the teeth and gums. When it's not promptly cleaned off, it builds up over time until, becoming plaque – a sticky substance that coats the teeth and gums like a film. Filled with bacteria, this substance eats away at the tooth enamel and gum tissue, causing a potential host of dental problems. If this plaque isn't removed, it can harden into tartar, an even harder substance that can cause even greater damage to your mouth and requires your dentist or dental hygienist to remove.
By practicing good dental hygiene, however, you can remove much of the bacteria and plaque in your mouth before that ever happens. By seeing your dental hygienist for regular dental cleanings, you can eliminate the rest of the plaque and bacteria you were unable to remove yourself and further help avoid tartar formation.
Call us today to schedule your next dental cleaning with a dental hygienist in Wayzata who you can trust.
How to Practice Good Dental Hygiene
During this occasion, communities, schools, and dental offices like ours at Lake Minnetonka Dental promote the habits of brushing, flossing, and rinsing for effective personal dental hygiene.
Armed with these four foundations of good dental hygiene, you can provide yourself with the preventative care you need to reduce your chances of getting common dental health problems like cavities (aka caries) and gum disease. Not only does this help you maintain your perfect smile, but it helps keep away other health issues that can stem from dental matters like oral inflammation or infection that spread elsewhere in the body.
Brushing Your Teeth
When you brush your teeth, you help rid your mouth of food debris and bacteria that has accumulated in your mouth (including your teeth, gums, tongue, roof of the mouth) and the buildup of plaque they produce.
Every day, you should brush your teeth twice: once after breakfast and once after dinner. For good measure, you may decide you want to brush your teeth after lunch as well. Anytime you brush your teeth, you should take at least two minutes to do it.
Use a toothbrush with soft bristles, unless your dental hygienist or dentist instructs you otherwise, and a toothpaste containing fluoride, which helps to strengthen and protect tooth enamel. Hold your toothbrush at a 45-degree angle against your teeth, then brush gently in small circular and up-and-down motions.
First, brush the outside, or fronts, of your teeth and gums, then their inner sides, or backs, as well as the biting and chewing surface of your teeth. After that, brush the roof of your mouth and both sides of your tongue as well to remove any bacteria that has settled there.
Flossing Your Teeth
However thoroughly you brush your teeth, the odds are you'll still have bacteria and food debris trapped in the spaces between your teeth. The way to remove this is by flossing once a day, preferably before bed. This is because it's while you sleep that bacteria can wreak the most havoc on your dental health.
The best way to floss is by making sure to place the dental floss all the way up against the gums before pulling it along each side of the teeth in those spaces toward their biting surfaces. After flossing the sides of the teeth in a given space, curve the floss around each of those teeth and floss again, this time stripping bacteria and plaque off the front and back surfaces. In this way, you can floss the entire surfaces of all your teeth.
Dental floss made of natural silk is among the best floss to use. If you can't get a hold of anything like that, use waxed nylon floss. Unwaxed nylon floss is the least desirable dental floss to use, though it is better than not flossing at all.
Rinsing Your Mouth
By including an antiseptic mouthwash in your daily dental care routine, you help loosen and remove bacteria and food particles, kill off bacteria and plaque lingering in your mouth, and further freshen your breath. Try rinsing with a mouthwash before you brush, and you help clear off the easiest debris to remove, allowing your brushing and flossing efforts to provide an even deeper cleaning. You can also use mouthwash between brushing or when you can't brush for whatever reason.
Chewing Sugar-free Gum
The action of chewing helps make your teeth and gums stronger. By chewing gum, you help remove more bacteria that has accumulated there between meals and keep your breath fresher. By making sure that gum is sugarless, you avoid adding more harmful acids to your mouth, as the bacteria in the mouth combine with the sugars in foods and drinks to form these acids.
Visiting Your Dentist and Dental Hygienist
Your personal dental care team is made up of your dentist and your dental hygienist. While your dentist helps provide through oral examinations and treatments for any dental problems discovered, your dental hygienist helps you to prevent many of those problems. By providing regular and thorough professional dental cleanings and performing general oral screenings and assessments, like taking dental x-rays, your dental hygienist can help give you and your dentist a good idea of the condition of your mouth. Your dental hygienist can also suggest ways you can improve upon your own dental hygiene practices at home to further help prevent and eliminate dental problems.
National Dental Hygiene Month campaign is an annual reminder to us all to protect and care for our mouths and preserve our smiles. It provides chances to learn and understand more about how best to keep your breath fresh, your gums healthy and your teeth clean. It also conveys the need to make regular visits to us at Lake Minnetonka Dental to receive care from your dedicated dentist and dental hygienist.